If you are camping in Bude this year, your trip won't be complete without a visit to one of the area's amazing beaches. Bude beaches tick all the boxes – long stretches of clean, golden sand, majestic cliffs, rock pools and plenty of opportunities to have fun, whatever age you are.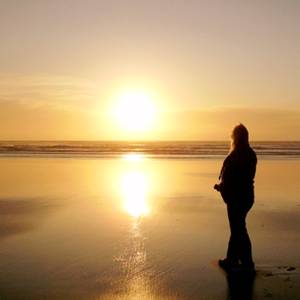 Considered to be one of Bude's most picturesque beaches, Summerleaze Beach is a favourite spot for aspiring artists and photographers. Its large wooden or standard concrete beach huts are available to hire (per day or per week) from May to September – perfect as a base for beach activities and storage space.
Summerleaze beach also has a nationally acclaimed open-air sea pool, which is really popular with families and adds to the quintessential British beach holiday experience. The busy cafe overlooking the beach turns into a restaurant in the evening.
Crooklets Beach is a mixture of pebbles and golden sand and is the beach of choice for surfers. It is also the home of Bude Surf Life Saving Club, an entirely self financed club. Several fund-raising activities are held throughout the year, including the popular Christmas Day Swim. So if you happen to be visiting Bude over the festive period, why not make your way to Crooklets Beach and join the 500 swimmers who brave the cold for a quick Christmas Day dip?
Northcott Mouth (3 miles north of Bude) is a stunning beach, with a huge expanse of sandy beach during low tide. The surrounding cliffs give this National Trust-owned beach a cove-like feel and it is perfect for families with young children who want to run free and explore every nook and cranny.
Sandymouth (5 miles north of Bude) is another National Trust-owned beach with a delightful surprise to first-time visitors – its very own waterfall!
Duckpool (6 miles north of Bude) has a dramatic setting, partly due to the impressive peak of Steeple Point Cliff. Duckpool is popular for those looking for a quiet, secluded beach away from the hustle and bustle of the busier tourist spots.
Widemouth Bay (3 miles south of Bude) is another popular spot for surfers, and the majority of the local surf schools are based there. This beach has great public facilities, including a large car park, public toilets and a beach cafe.
Millook Beach (5 miles south of Bude) is an entirely different kind of beach. Forget about walking on the sand and paddling in the water – this beach is all about the wildlife. Seals, dolphins, waders and many species of birds of prey can be spotted here, so remember to bring your camera! The famous zig-zag cliff truly is a sight to behold.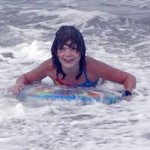 So when you're packing to go camping in Bude, don't forget to pack your swimming costume and all your other beach essentials!